Create
Attract talent and screen job skills with a quick challenge
Our powerful Test Builder enables you to create rich and engaging pre-employment tests. Build anything from a simple picture quiz to a complex maths task.
1
ATTRACT THE BEST TALENT
Lower the barrier to apply
Updating resumes and writing cover letters scares many talents away. With Hundred5, the applicant just needs to take a quick test to apply for a job. Simple as that.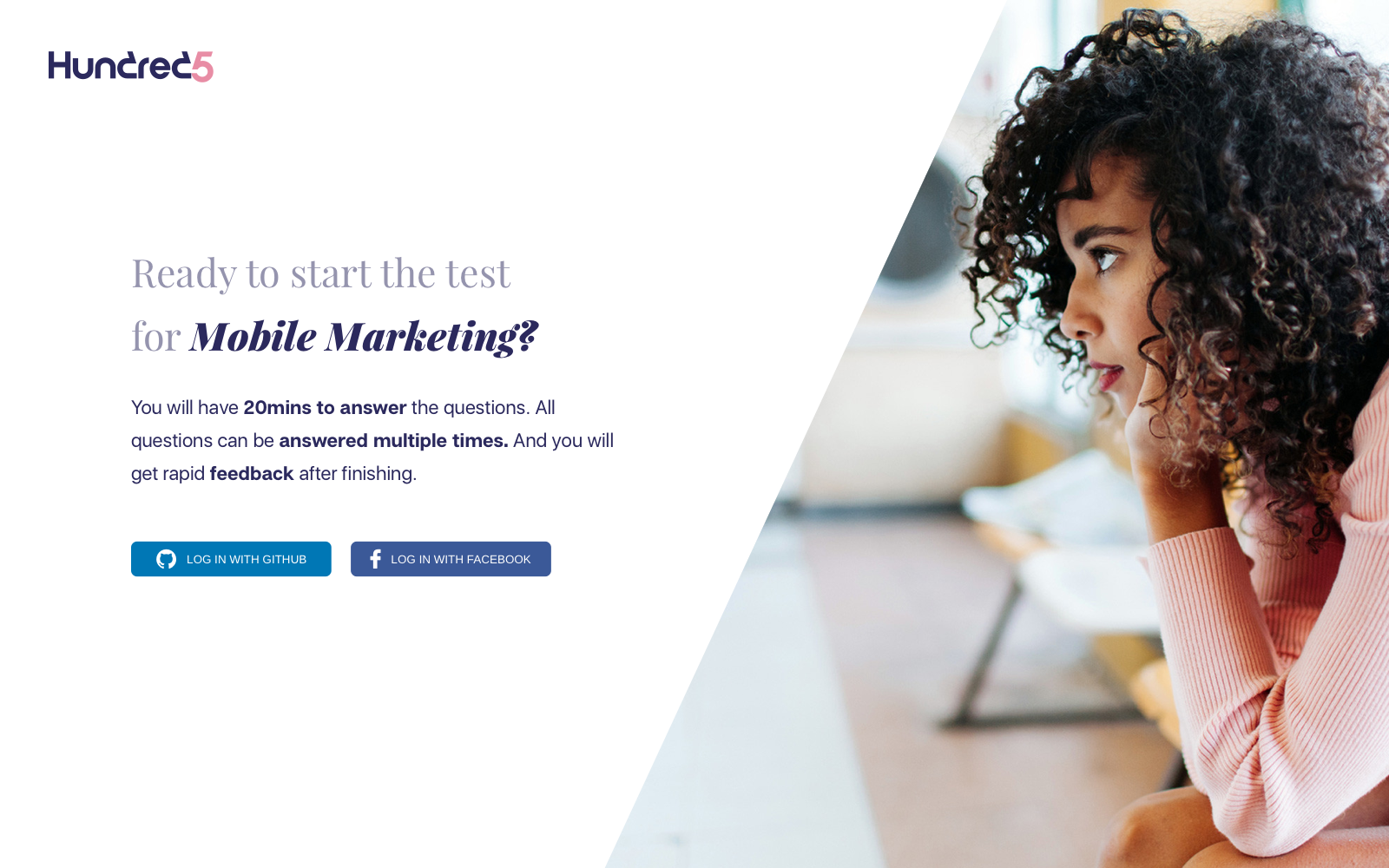 2
PRE-EMPLOYMENT TESTS
Use test templates or build your own
With a template, you'll have a nice set of test questions with most of the framework already preset. You could swap out some elements, or leave it as it is.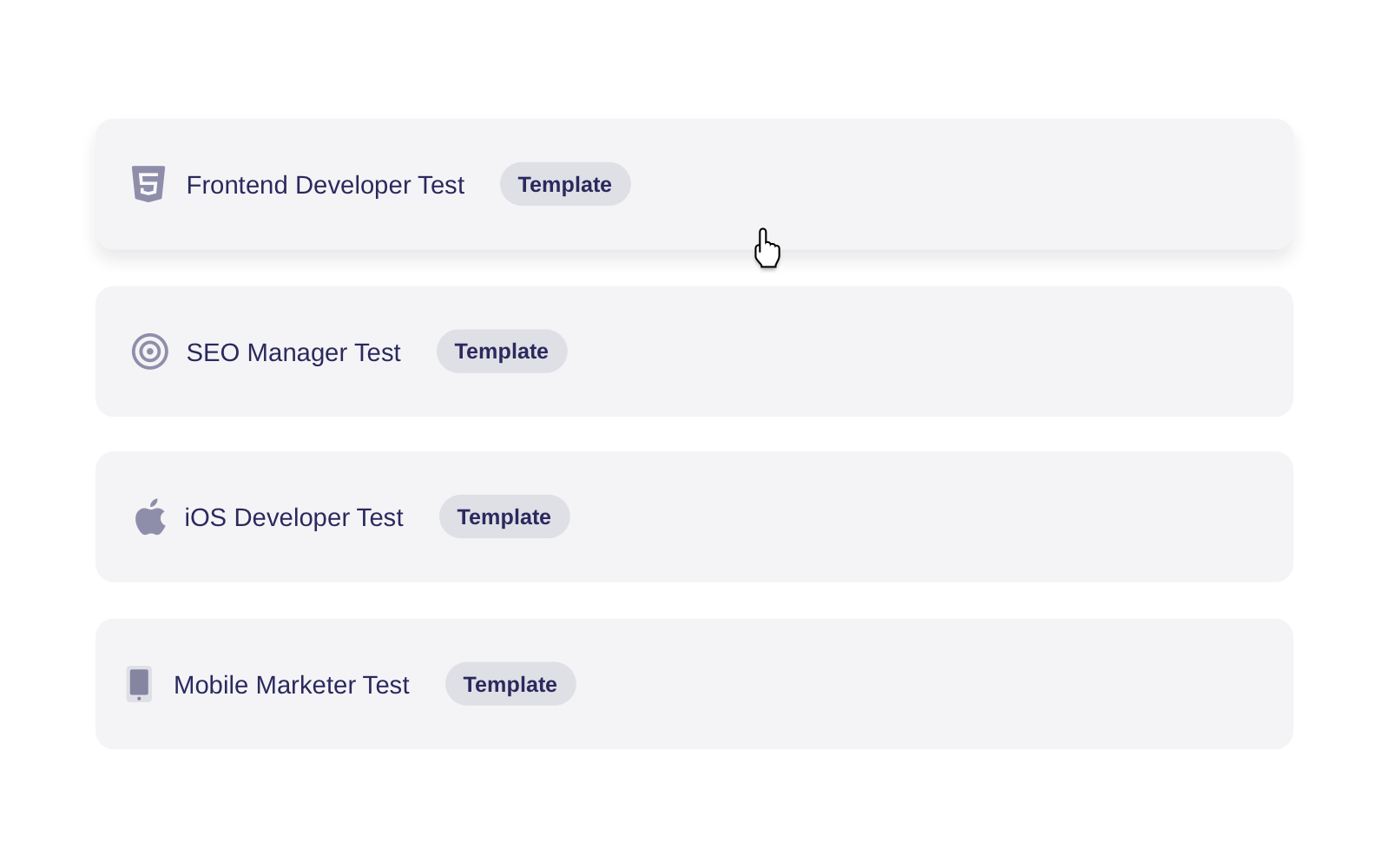 3
QUESTION TYPES
Ask anything to discover skills
Whether you're looking for a specific set of skills, or trying to capture someone's creative writing style—Our Test Builder includes all the question types you need to make any type of skill test.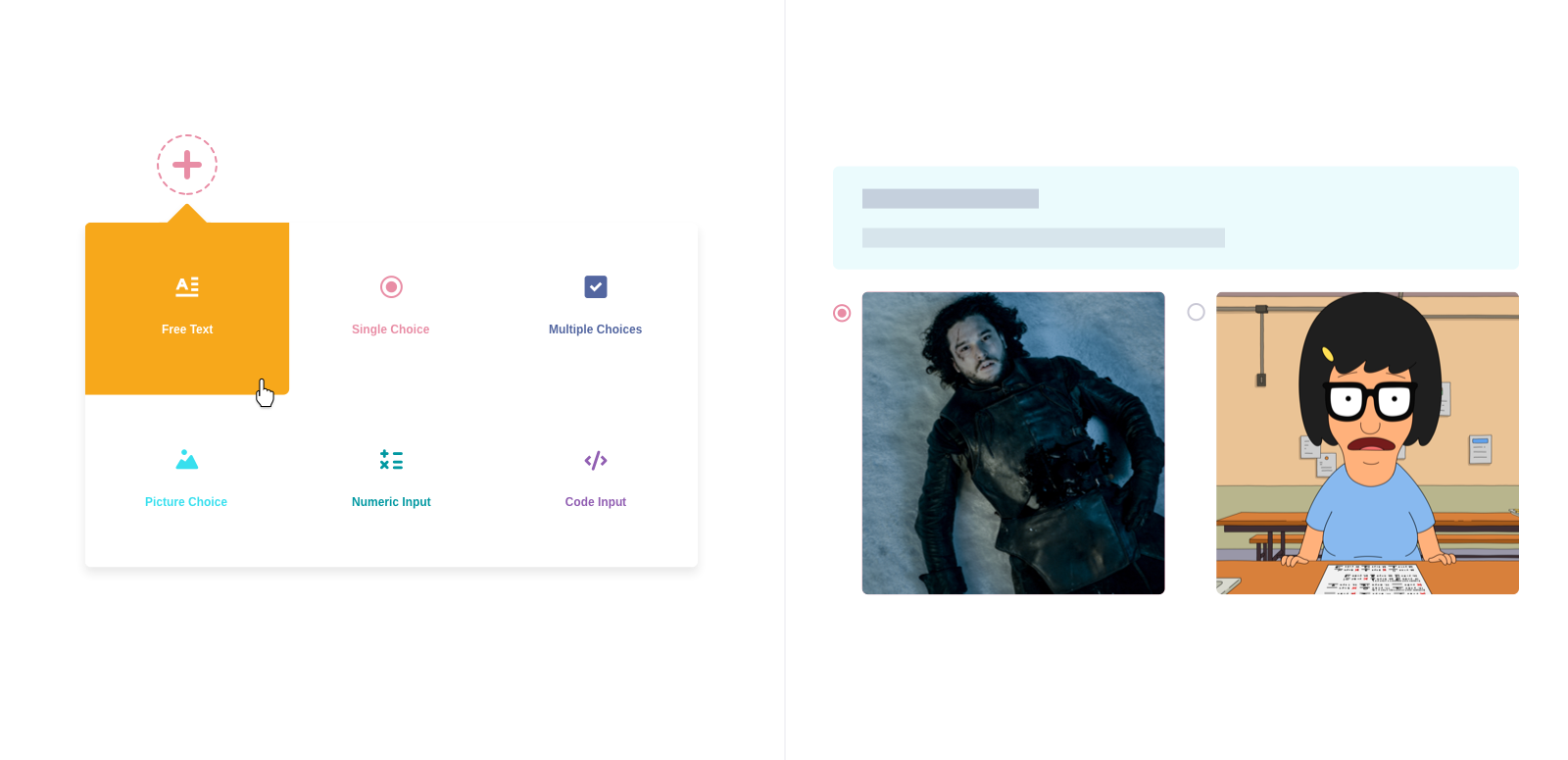 4
Test Settings
Take full control over your skill tests
You decide how many points the candidates have to get to overcome the test threshold and end up in your shortlist of possible hires.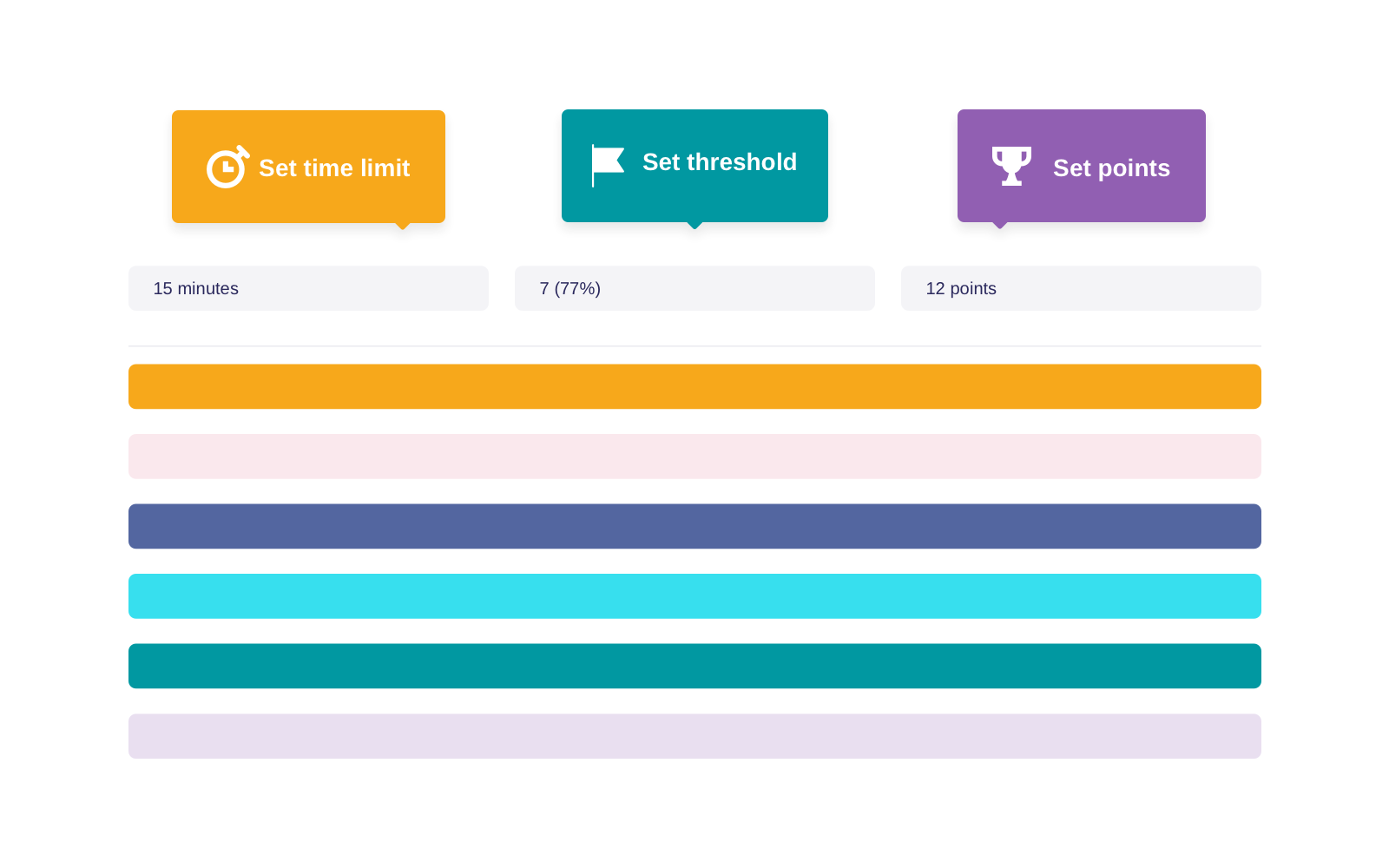 5
Mobile Ready
Ensure a great application experience
Candidates can take a skill test and apply for a job from any device.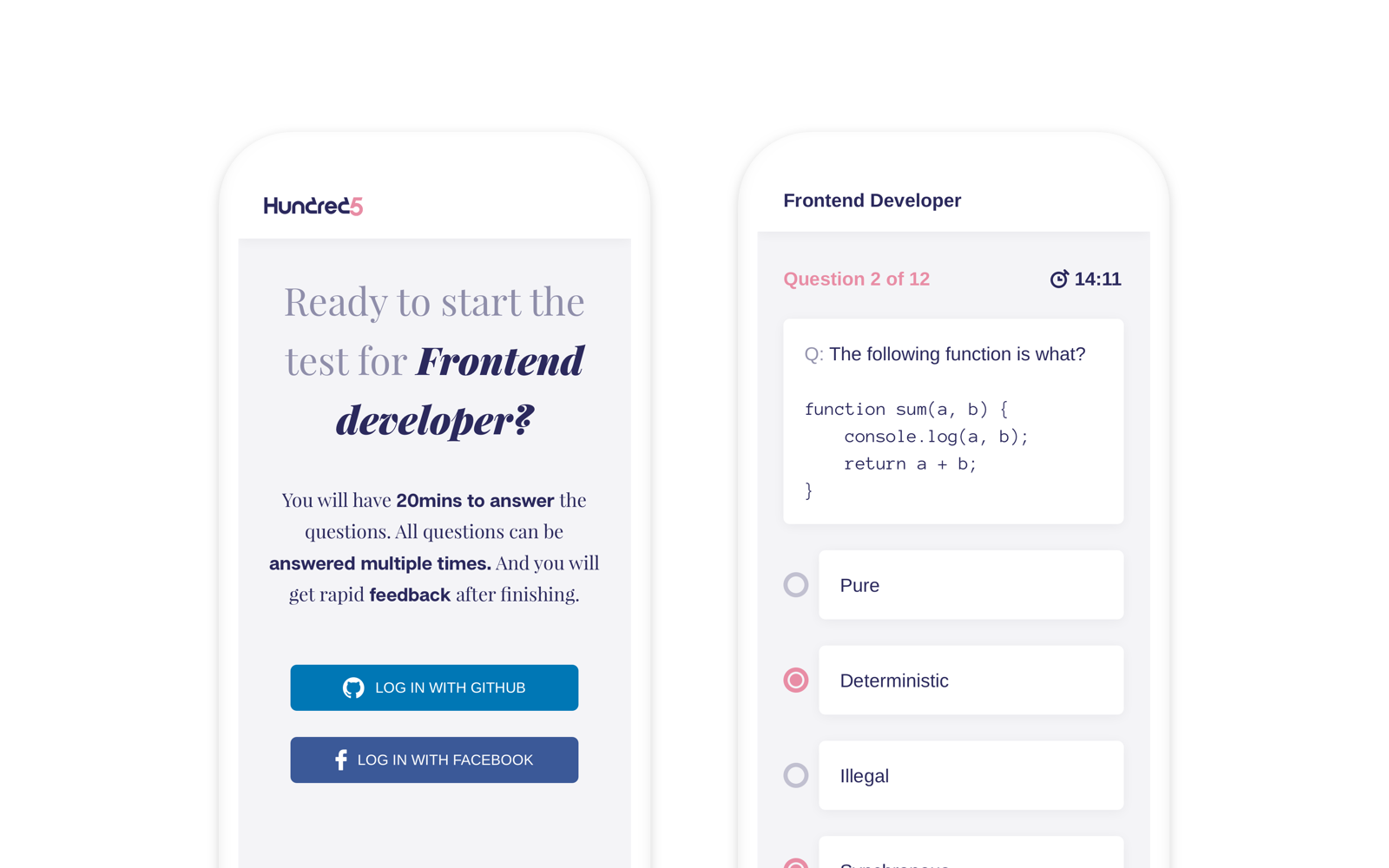 6
Start and End
Make a positive impression
Write beautiful Welcome and Thank You notes that match your company style and hold your brand values. And as a cherry on the top, reward superb performers with a gift.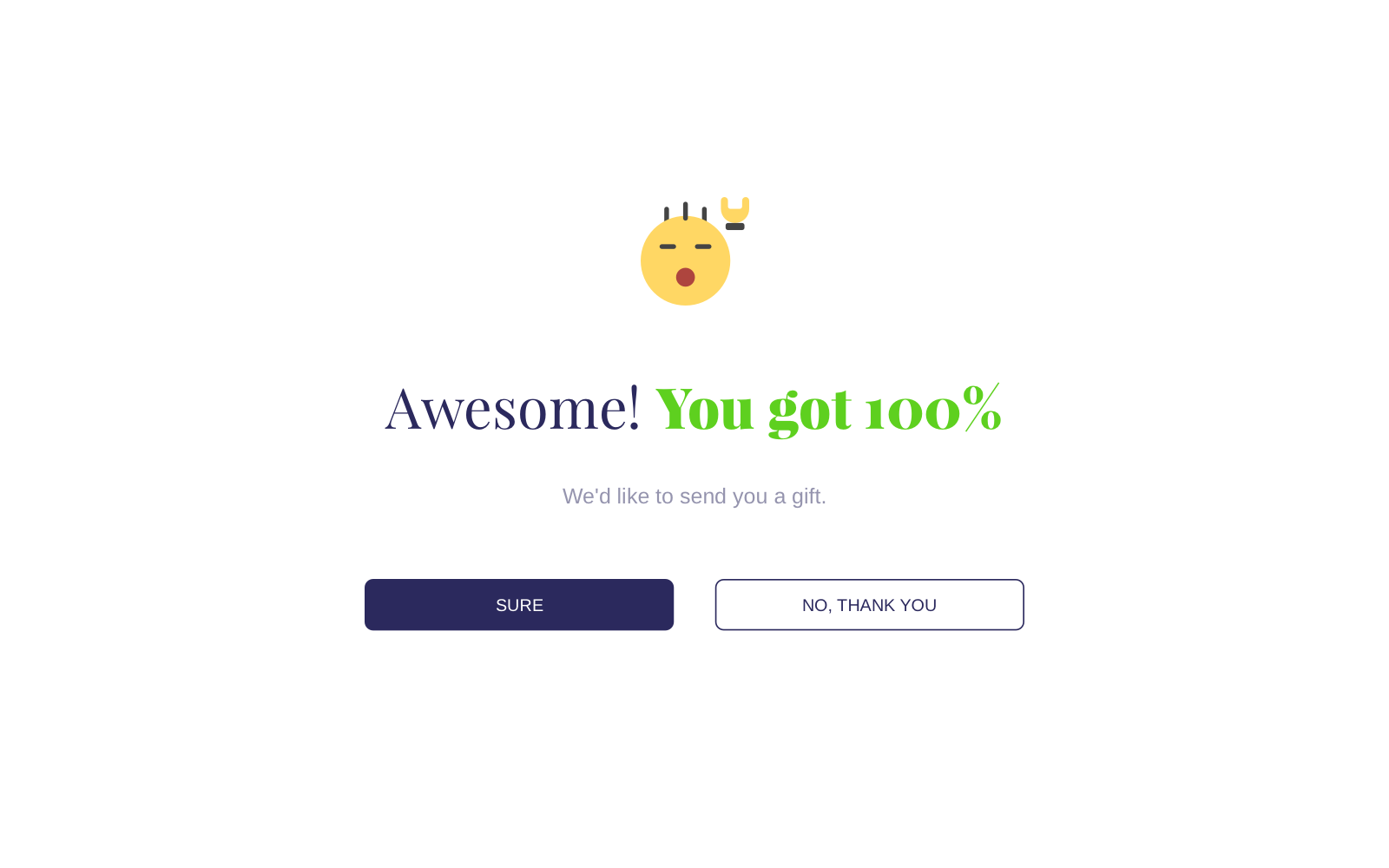 7
Career Site
Coming soon: Stand out with a modern career site
Create a mobile-friendly careers site that auto-updates with each new role you add in Hundred5. There's no coding needed.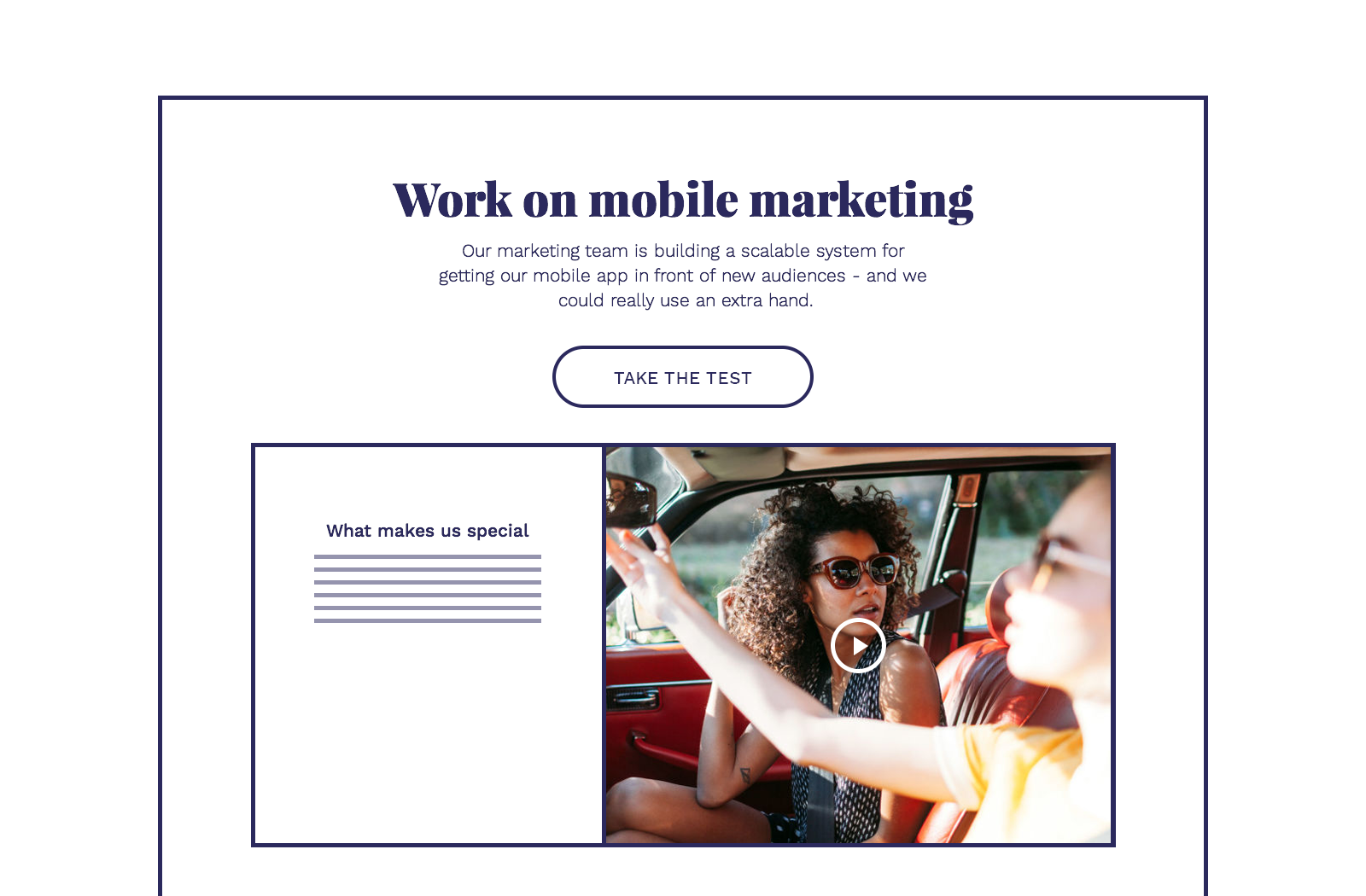 "We used to get around 40 applicants for a job opening in a week. With Hundred5, this number is now 300."