Analyze
Get insightful performance metrics
Hundred5 provides the reports you need to speed up your hiring process and make the right call every time.
1
Overall Insights
Make data-driven hiring decision
Get a quick glance of your recruiting statistics like total amount of job post, candidates and possible hires.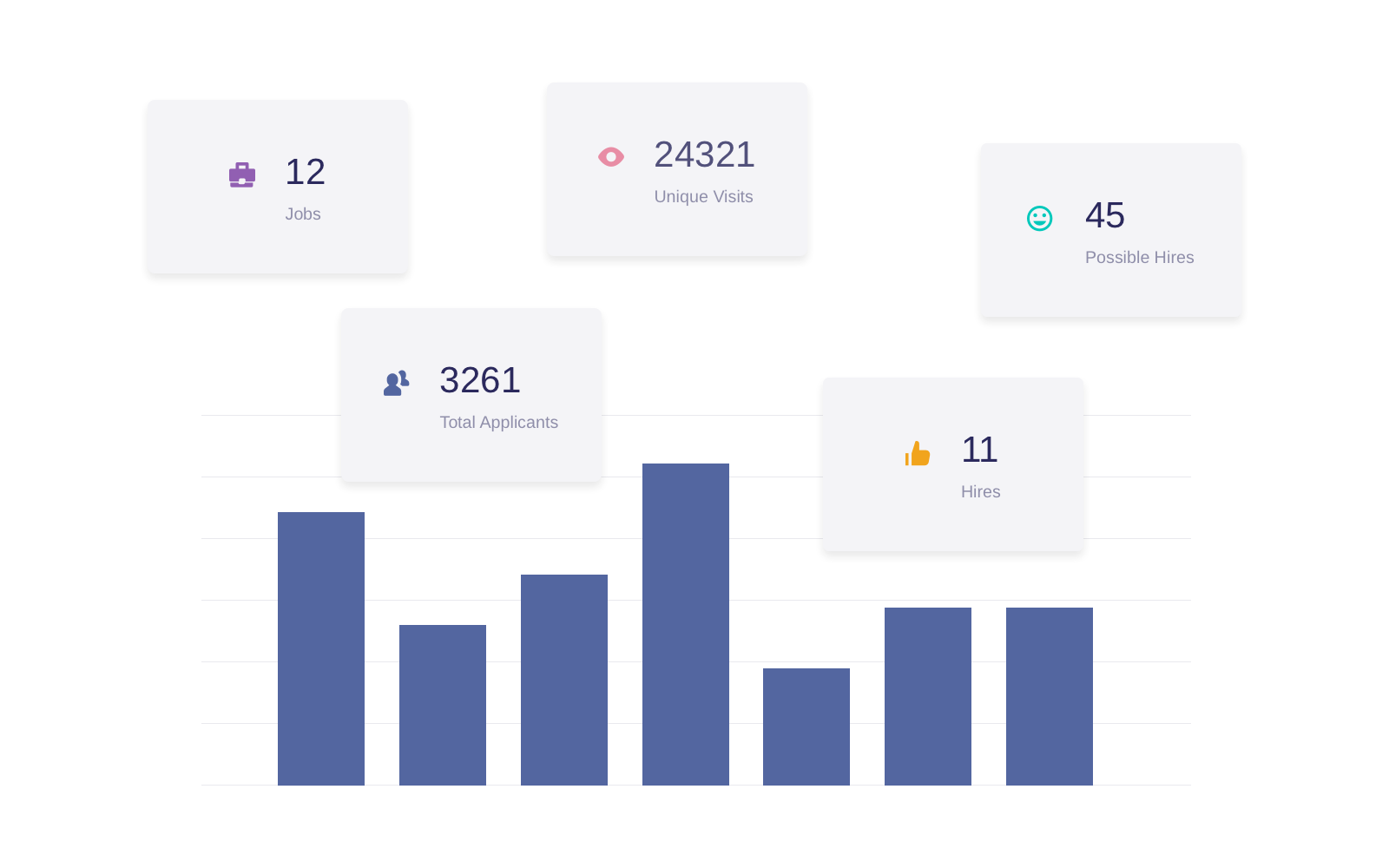 2
Job Insights
Understand the performance of each job opening
Get an overview of how well your job campaign is working—see how many visits you got and how many of those applied, or what's the average score and time spent on a test.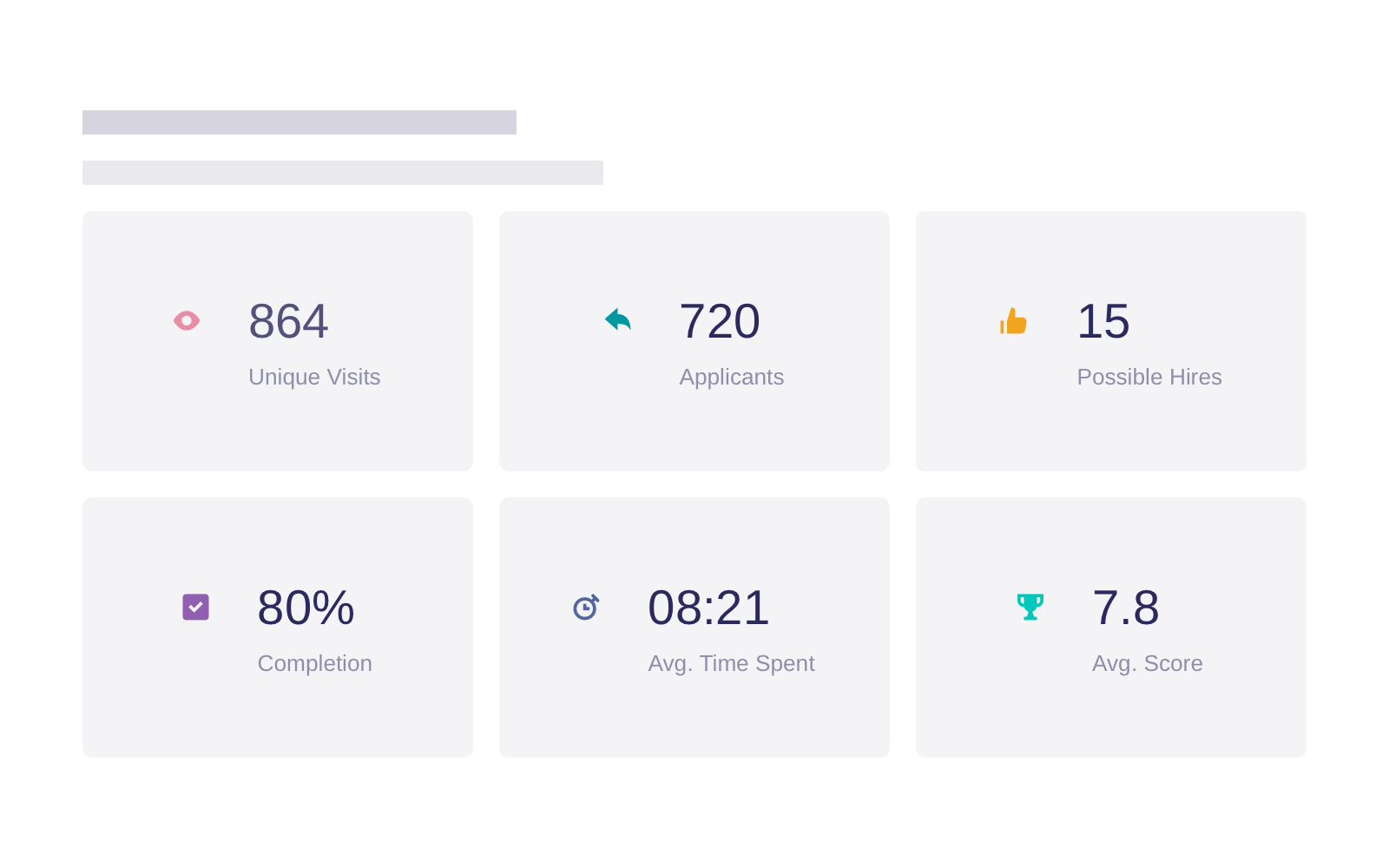 3
Sourcing insights
Know where your candidates come from
Track candidates' progress to see who is sending you the best people, whether it's through an agency, job boards or social media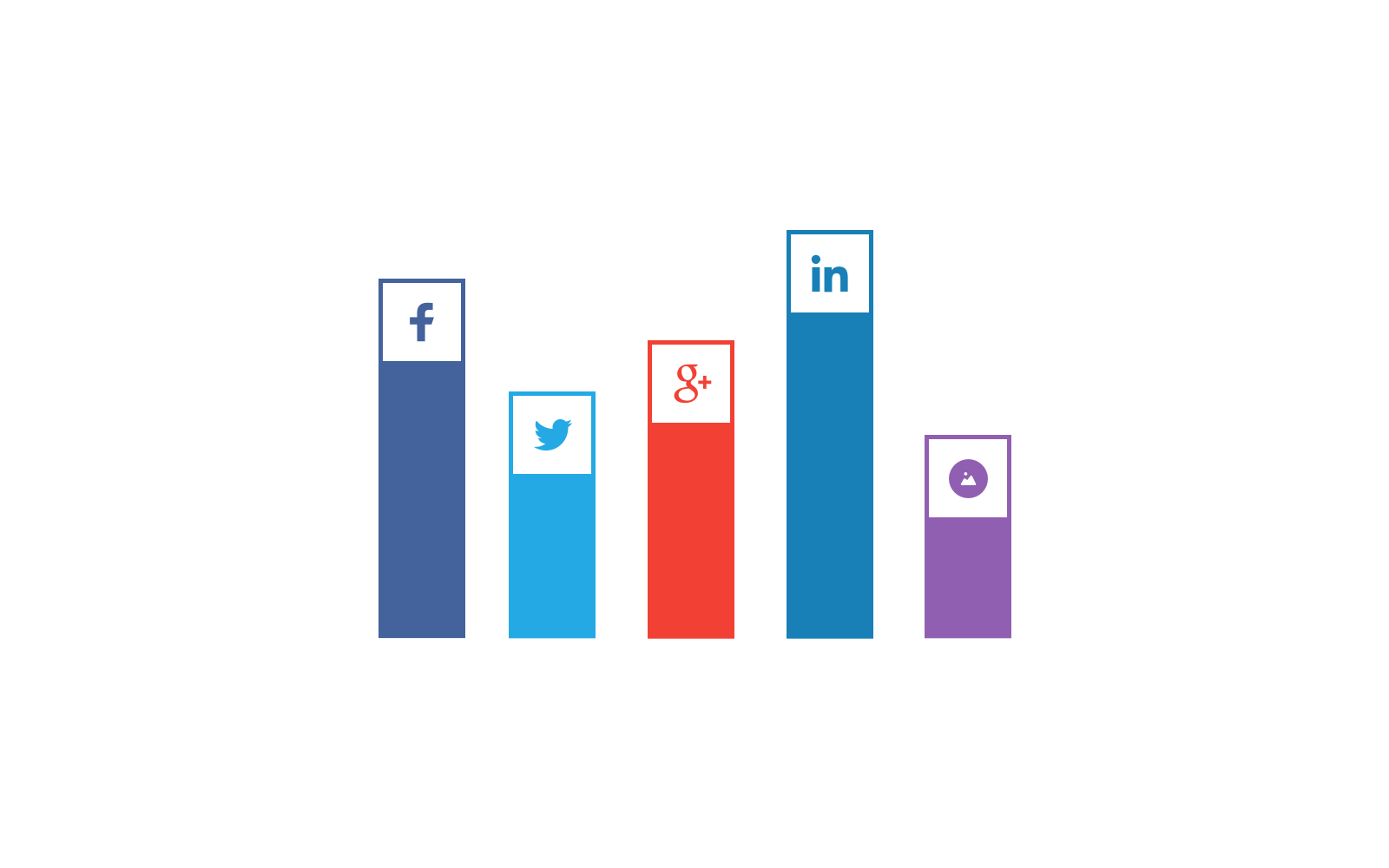 4
Candidate Insights
Discover the abilities of each candidate
Review the test answers of all your applicants together. Rate, leave a note, reject or invite to an interview.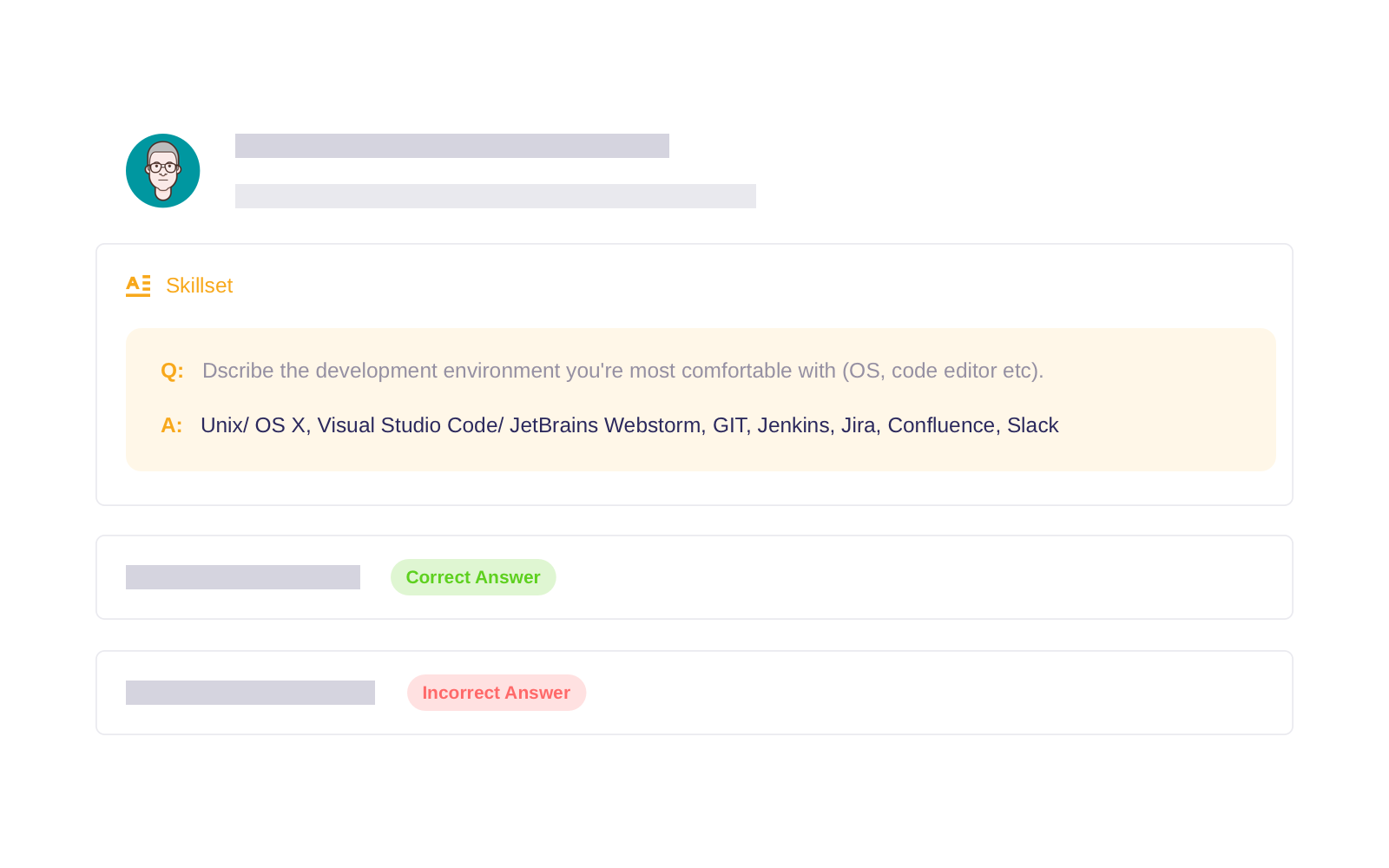 5
Google Analytics
Coming soon: Take your recruiting data to the next level
Connect your Google Analytics account to Hundred5 to go even deeper into the data.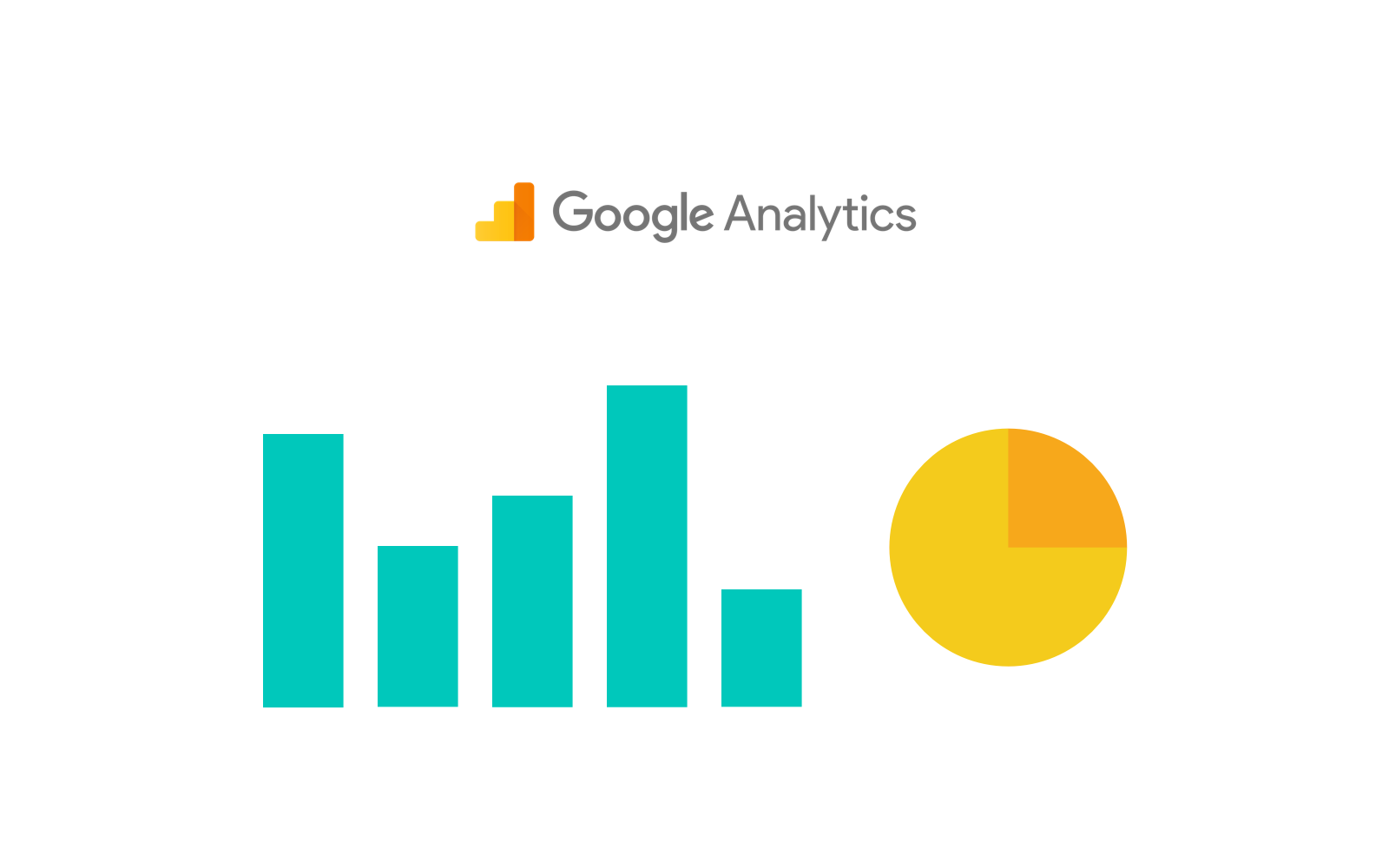 "With Hundred5 I can create very specific tests for the position I'm hiring for. It gives me a lot better understanding of the candidate's skills and knowledge than by reading their resumes."