Why Candidate Experience Matters And How To Improve It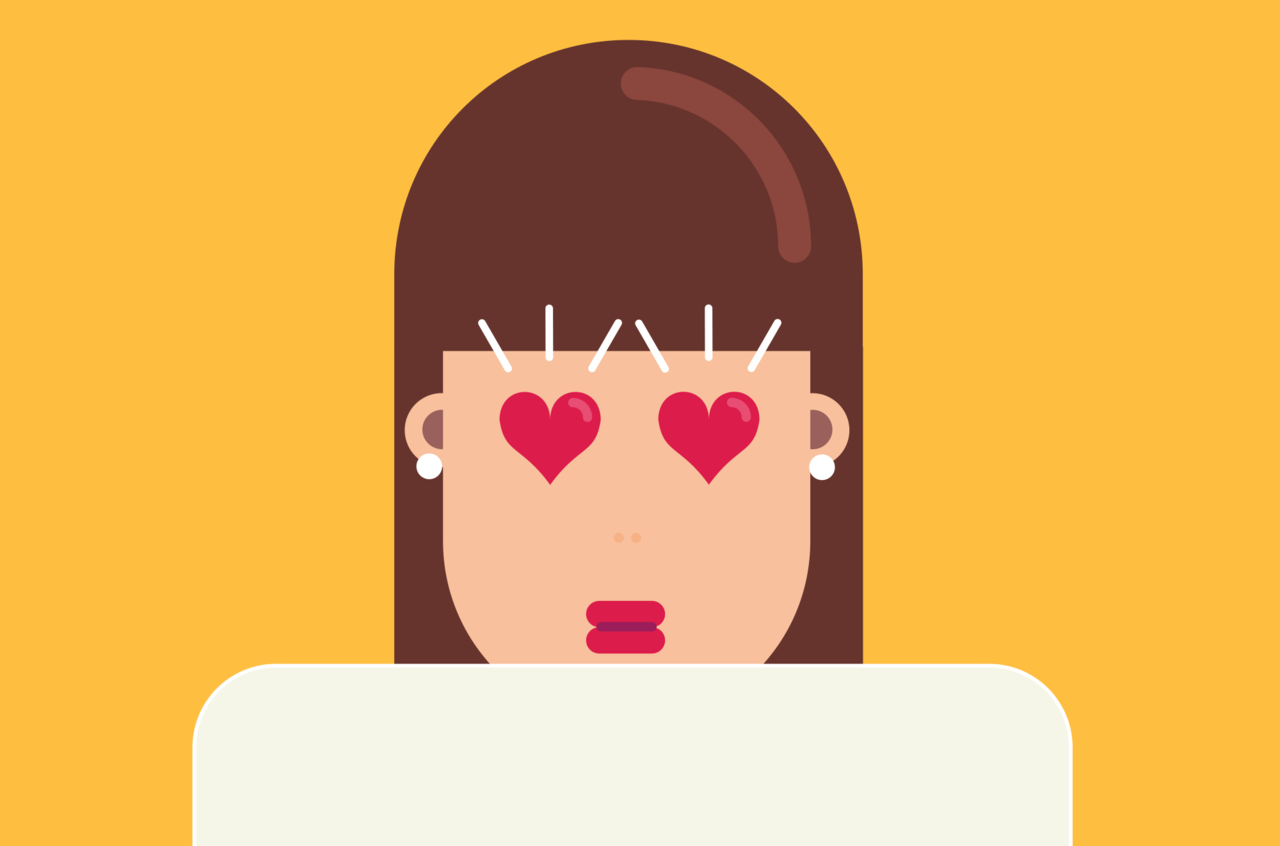 Candidate experience has direct impact on employer branding, quality of candidates and the team's growth. This post explains how candidate experience affects your business, and gives you clear guidelines on how to make the best out of it.
The recruiting experience is often overlooked when it comes to analysing how a company is perceived. Businesses put a lot of attention on getting the customer messaging right, but many don't focus much on how the company is experienced by the people applying for jobs.
Why candidate experience is so important
Creating a positive candidate experience is, it could be argued, one of the most important factors for company's branding and growth, especially now when there is a shortage of skilled candidates. According to a 2016 study, it's currently taking US employers an average of 43 days to fill a job vacancy. In Europe, the average is even higher at 53 days.
According to the 2017 MRINetwork study, 90 percent of recruiters feel that today's labour market is candidate-driven as candidates are given more and more offers and opportunities. With companies fighting over the best talent, being able to offer a positive candidate experience could give you the all-important edge over your rivals and help you to attract candidates of the highest quality.
People can change how they view your company depending on recruiting experience. They can also tell others. Research carried out by the Talent Board in 2015 showed that 33 percent of candidates with a negative experience would share this on social media while 41 percent who had a poor experience were no longer interested in taking up employment with the company. Conversely, 78 percent of those who have a positive candidate experience say they would refer someone to the company in the future, while 62 percent say they would happily apply to the company again.
33 percent of candidates with a negative experience would share this on social media.
In addition to attracting top talent to your business, ensuring a positive candidate experience will help to boost your brand. Getting a reputation for looking after the needs of prospective employees, even in the early stages of the application process, will strengthen your employer branding. If you're seen as a good performer during the recruitment process, candidates will have more confidence in your capabilities as an actual employer.
Furthermore, positive candidate experiences impact upon branding from a customer perspective too. Don't forget that candidates are often customers too, so the brand-customer relationship is often directly affected by negative or positive experiences. 62 percent of those with a positive candidate experience said they would increase their relationship with the brand's products. Whereas in a 2015 Career Builder study, 69 percent of candidates said they were less likely to buy from a company that provided a negative experience.
What makes a good candidate experience
To make sure that your company offers a positive candidate experience and improve your employer branding, you need to look at the whole candidate process from the moment a person looks at or searches for a job ad to the onboarding processes post-interview. Most of the recruiting experience from a candidate's point of view boils down to three broad areas:


Communication

Communication from the recruiter is a key factor, from the initial acknowledgement that an application has been received through to clear communication and constructive feedback at the final stages. Studies have shown that candidates frequently feel let down through receiving no or inadequate communication from employers when applying for positions.



Personalisation

Personalisation of the process is also seen as highly important in attracting candidates. This doesn't mean contacting every single applicant for a post individually, but if you can make each stage of the recruitment process as candidate-friendly as possible – warm, approachable tone to emails, carefully planned interviews to make the candidate feel welcome – then you will enhance your employer brand and increase the likelihood of candidates making referrals to you.



Speed

Ease and speed of recruitment process also needs to be candidate-friendly. Candidates don't want to be bogged down with lengthy application forms, confusing job descriptions or labyrinthine processes. Neither do they want to be kept waiting for weeks or months to hear the outcome of their application. Positive candidate experiences result from an effortless and efficient recruitment process.
Candidates frequently feel let down through receiving no or inadequate communication from employers when applying for positions.


16 actionable steps for better candidate experience
Here are a few handy tips on how to improve your candidate experience and improve employer branding for every step of the recruitment process.


#1 Get the externals right – website, social media pages, etc.
Starting right at the beginning, the first point of contact a potential candidate is likely to have with you is the company website or social media (Facebook, Twitter, etc.).
According to research, a quarter of all job-seekers now use social media as their main tool when looking for work.
This is your first opportunity to impose your employer brand values. Make sure that your careers site is consistent with the rest of your website and social media pages in terms of branding and make sure that it's clear, friendly and easy to navigate.


#2 Streamline the candidate flow
One of the big problems for employers is getting bogged down in applications and spending too long sifting through to find the best ones. It can end up feeling hard to manage and a bit rushed. Streamlining the candidate flow from the outset with a simple pre-employment skills test will save time for both employer and candidate, help you in attracting top talent and will mean that you can dedicate more time to the best candidates.
Read more: How We Killed CV as a Hiring Tool


#3 Clearly explain the recruitment process
Given the importance of communication in achieving a positive candidate experience, it makes sense to offer candidates as much information as you can upfront about the processes, what is to be expected and rough timeline estimates. Spending a little initial time creating an outline to provide to candidates could save a lot more time later down the line responding to queries and answering emails about things that candidates are not sure about.


#4 Simplify the job application
Statistics show that lengthy and tedious application processes weaken the recruitment experience. In the
Hays Group
study, 25 percent of candidates didn't complete the application process because it was too long. In another study by
Career Builder
, 40 percent of applicants felt that the application process has become more difficult in the last 5 years.
A great way of making applying for a job simple and fast, and ensuring positive candidate experience, is to swap application forms, CV's and lengthy cover letters with a short and interesting skills-based test. You can use a well-designed fun test to help you in attracting candidates as well as saving time.
Read more: A Guide to Diverse, High-Quality, and Cost-Efficient Recruitment


#5 Offer a clear job description
Job descriptions are a key early stage in delivering a positive candidate experience. Research by Talent Board found them to be the most important job-related content for candidates. A good job description starts with a good job title. In a 2012 survey of over 2000 job-seekers, 64 percent said that they were put off applying for a job because of a confusing job title.
It's important to keep job descriptions clear yet detailed. Give full explanations of required attributes and responsibilities. Avoid jargon or vague statements.


#6 Offer a great mobile-friendly experience
Being able to offer a good mobile-friendly recruiting experience is crucial in today's job-seeking climate.
Recent research has shown that over 60 percent of Americans now conduct job searches from their mobiles.
Sites that are difficult or ugly risk rejection. Barry Wu at
Monster
says
'If you've got a career site that's onerous to look at on a phone, a lot of people will say 'OK what's the next job
?'.
#7 Maximise human contact
Work is a social as well as an economic activity. This is your chance to present a friendly, welcoming employer brand making candidates feel at ease. Lack of personalisation can be off-putting. In a recent study, automated application processes were given as a top reason for negative experiences by 57 percent of candidates.
Things you can do to make the process more candidate-friendly are ongoing regular communication (including thank you and follow-up emails), using phone rather than email to communicate during the later stages, and ensuring interviews are an open and honest dialogue rather than a robotic Q&A.


#8 Engage with applicants fast via automatic emails
You can't engage in personalised communication with every applicant but you should make sure that you contact each candidate and update them on their application process, even if it's just an automated response to say you won't be taking things further. Nobody likes being kept in the dark. The Talent Board survey found that even not receiving a basic application confirmation email creates a negative recruiting experience with 86 percent of applicants. Yet 73 percent reported getting absolutely no communication at all back from employers.
Using the skills test method allows you to effectively sidestep this problem as each candidate is given instant feedback on their test results and they are kept regularly updated with automated and personalised emails throughout the candidate process. Nobody is kept in limbo and your employer brand is strengthened.


#9 Give freebies to candidates
Giving a little something to candidates is a gesture of goodwill as well as a material offering and thus is more likely to generate positive candidate experience. Free merchandise (t-shirts, stickers, pencils, etc.) is fairly inexpensive to produce and is another good way to improve employer branding and gain visual exposure for your business.
Tip: If you offer a skills test as part of your application process, Hundred5 offers a way to automatically award free merchandise to high-scoring candidates. This could even be used as a way of attracting candidates to the role.


#10 Have a good rejection process
As has already been mentioned, many of the poor experiences during the candidate process have been down to the communication when it comes to rejection. Nobody wants to be let down badly or dismissed without contact.
If you have a large number of applications, personalised rejections won't be possible during the early stages. Try to send early rejections from a human email address (so the candidate can reply if they want to) and offer some hope of remaining in contact ('keep an eye on our careers board for future roles'). When informing unsuccessful candidates at the interview stage, do it by phone (or personalised email) and offer constructive feedback.


#11 Aim for quick and seamless hiring
Aside from difficulties filling positions, employers often layer the process with many stages that draw things out and frustrate candidates. One recent report found that problematic hiring process steps was the third biggest factor in negative candidate experience.
Moving from the traditional CV method to employment skills testing can streamline your hiring process, saving time for both employer and applicant and improving positive candidate experience. There is evidence to show that this method can reduce hiring time by as much as 75 percent.


#12 Remember that the interview is a two-way process
The interview is where you will get the chance to make the biggest impression on the candidate. It's not just about assessing the candidate, they will be assessing you too. Many interviewees see the interview as a great chance to get to know the employer. A recent LinkedIn survey found that 77 percent of candidates base their final decision on their interview experiences.
If you want to offer a positive candidate experience, don't expect them to do all the work while you rattle off a list of interview questions. Do a bit of reading up on the candidate yourself, explain why you're interested in them and be prepared to answer questions and explain about the company and its values. If you have time, you could also incorporate a short tour of the company premises.


#13 Offer feedback after interviews
If a candidate makes it to the interview stage, they will naturally expect a more personalised follow-up than after the earlier stages regardless of outcome. Offering feedback will also help to ensure positive candidate experience. According to the LinkedIn survey, 94 percent of candidates want feedback after the interview. This doesn't have to be too in depth, just a couple of pointers on what they did well and where they might look to improve in the future. Enough to make them feel like this has been a worthwhile learning experience.
According to the LinkedIn survey, 94 percent of candidates want feedback after the interview.


#14 Ask candidates to give you feedback and learn from it
As well as an opportunity to give feedback to candidates, it's also a chance for you to gather feedback from them on the recruiting experience. The best way to learn how to improve the candidate process is to quiz the candidates themselves. What did they think was done well and what could be improved? Would they recommend you as an employer to apply to?
Keep it a fairly brief and easy to complete optional exercise (you don't want the feedback experience itself to ruin the candidate experience!). You can find information on how to set up a candidate experience survey here.


#15 Don't be afraid to be fun or innovative
Injecting a bit of fun into proceedings is a good way of attracting candidates and creating a lasting impression. Think of things you could do that might make you stand out from the crowd. Changing the venue or style for interviews maybe, or perhaps organising a short fun event for shortlisted candidates.
Another option could be to jazz up the early application process. Use a fun well-designed skills test that offers instant feedback on your score rather than have candidates laboriously completing forms and crafting cover letters.


Summary
A little attentiveness to the various stages of the candidate process can make the difference between a positive candidate experience and a customer lost forever. Satisfied candidates can become brand ambassadors enhancing your employer brand and helping you to attract top talent, whereas disgruntled candidates that feel they've not received adequate treatment can often do the opposite. With companies such as Glassdoor and Indeed offering people the chance to rate and detail their recruiting experiences, it's something that businesses can't afford to overlook.
To improve your candidate experience, make sure your application process is fast and simple, you offer feedback to the applicants and keep them up to date about the process. Even though 99 percent of applicants get rejected, 95 percent of candidates with Hundred5 clients have reported a positive candidate experience. To find out more, try Hundred5 free for 14 days here.
Make better hires
Source, review and hire the best talent fast.
Find the perfect hire
We give you the tools to source, engage and filter out the best candidates.
Try Hundred5 for free ›