We Have a Fresh Web Page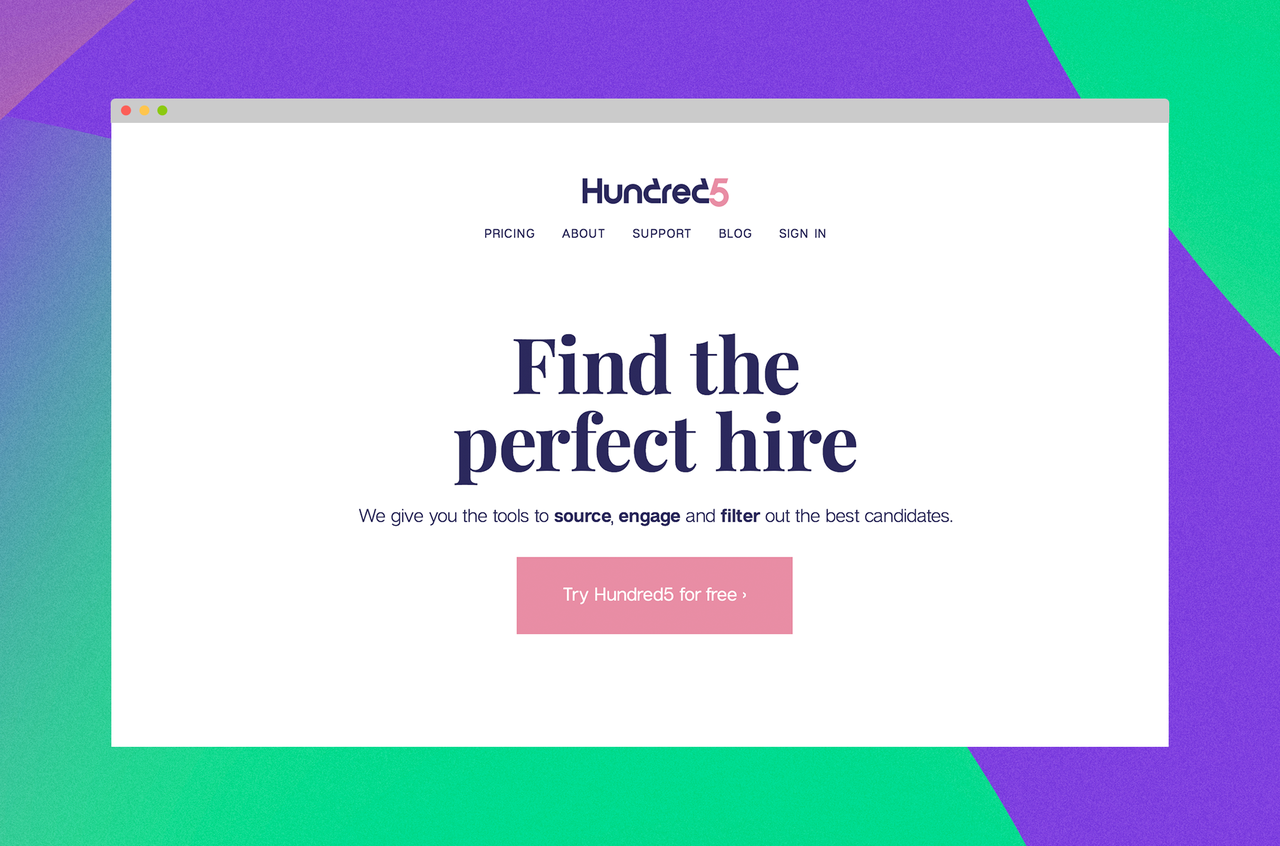 In the past 5 months Hundred5 has built a brand, launched a beta version of the product and gotten close to publishing the full version.
And today, after a long wait, we can also announce Hundred5's brand new web page. Our most sincere thanks go to our design friends at Fraktal – Martin Voltri (CVI), Tajo Oja (Web Design) and Paavel Liik (Mobile Design). And of course to our own team member Michal Miškerník for coding it :purple_heart:.
The new website focuses on today's recruiting problems and suggests solutions Hundred5 could offer. Because, you see, we understand how exhausting finding a perfect working relationship can be for everyone involved.
So we'd like if everyone of you shared some recruiting problems with us so that we could solve them for you by improving the product.
Make better hires
Source, review and hire the best talent fast.
Hire stronger candidates faster
We give you the tools to source, assess and filter out the best candidates.
Try Hundred5 for free ›