Live Blog: How We're Recruiting an SEO Manager Without a Single CV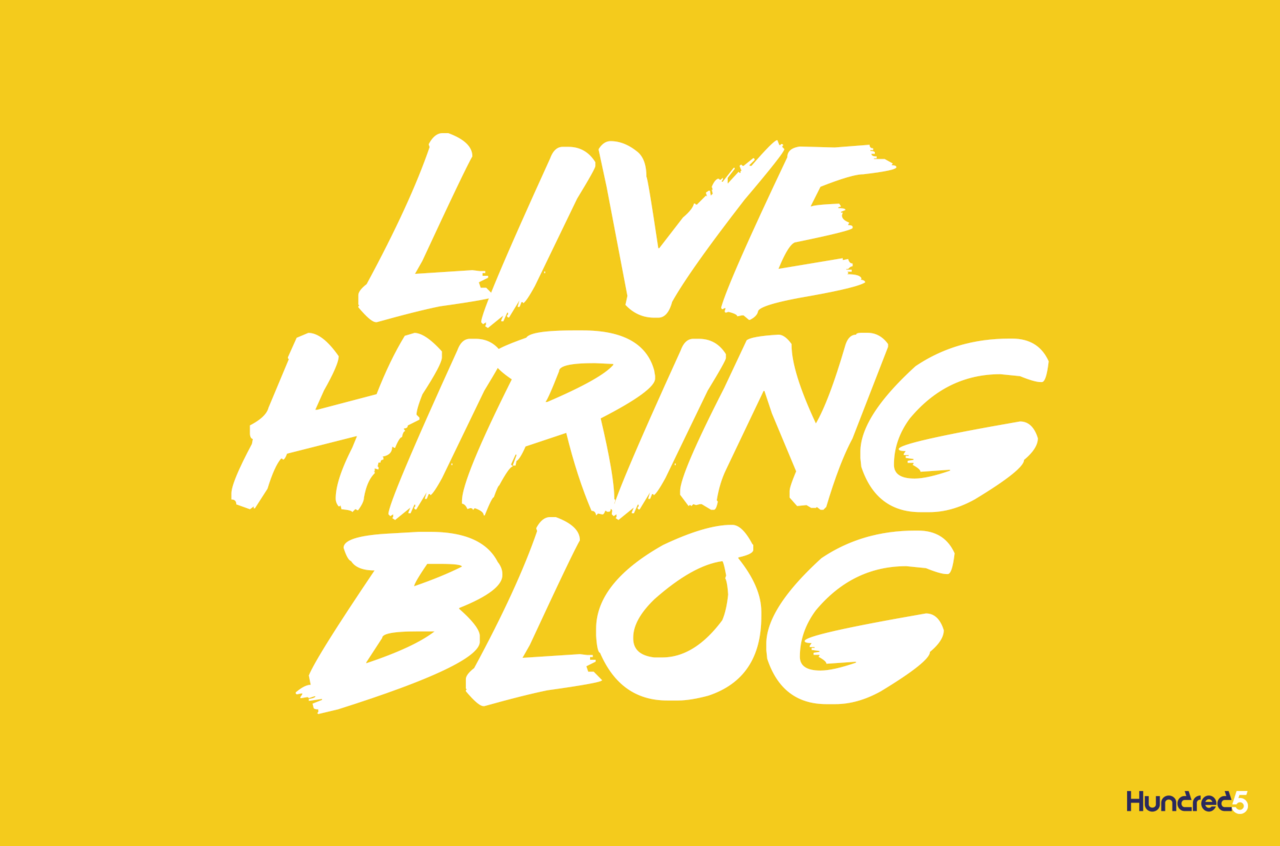 This is a continuous, step by step story of how we're recruiting a new teammate to our fully remote team, without reading a single CV.
Four years ago we ditched the CV as a hiring tool, because screening a bunch of papers took us a ridiculous amount of time and gave us no real value to understanding the candidate's ability to work.
So we had to find a more adequate way to evaluate applicants and thereby save our precious time. As we're currently looking for an SEO Manager, it's a great moment to demonstrate the whole new process we've built.
So let's get started.
1). Defining The Tasks of a New Employee
December 15, 2017
To avoid making a failed hire, I need to be 100% clear on EXACTLY what I need my ideal worker to achieve. Otherwise, I'm setting my future teammate (and myself) up for failure.
So before I began to source candidates, I defined the position and wrote down a list of tasks I need the new hire to do.


Here are the tasks I put together for the SEO Manager role:
:point_right: Develop and execute effective SEO strategies
:point_right: Conduct keyword research to guide content creators
:point_right: Coordinate content creation, from creative briefs to publication
:point_right: Develop and execute outreach strategies
:point_right: Optimize and update our existing content
:point_right: Review technical SEO issues and make corrections
:point_right: Collect data and report on traffic, rankings and other goals you set
. . .
2). Defining Basic Skills of a Top-notch Worker
December 15, 2017
As three companies combined, we have a total of 72 people, most of whom are hired without reading a single CV. Instead of wasting hours sorting through dozens of résumés, we've used short tests that immediately disqualify some of the least suitable, most time-consuming applicants.
To make the sure application process demonstrated candidates' abilities, I first wrote down all the basic skills they would need to get my attention. I started with a list of 24 items, but narrowed it down to 10, since no one would bother to answer 24 questions.
Then it was time to come up with some questions that would allow candidates to demonstrate they have the necessary skills.
It's like turning a standard job requirements list into test questions; this way I can actually check whether the candidate truly meets the conditions.
Sadly, applicants tend to embellish their CVs a lot, reducing the utility of résumés as initial screening tools.


Building an efficient assessment
Drafting a good test is not an easy task. There's always a feeling of "what if I'm not asking the right questions" or "what if I'm missing out on a good candidate because one had a bad luck".
I'm not gonna lie, I still have these feelings, but the amount of successful hires has given me the courage to carry on and try new things.


Here are some tips and tricks I use.
:bulb: In my tests, I always try to simulate real work that reflect the qualities I'm looking for in the new hire. E.g. "What would you, as a potential project manager, do in a situation where your team is about to overstep a deadline?"
:bulb: Sometimes, I even come up with a question that immediately disqualifies a candidate if they answer incorrectly. E.g. I would never hire a recruiter who hasn't heard about LinkedIn.
:bulb: I keep my tests short and challenging, around 10 questions for up to 15 minutes.
:bulb: 80% of the questions are closed-ended. It makes the evaluation easier and faster.
:bulb: I always add few open-ended questions too, in order to catch personality. E.g. Asking what title they would give their biography or if the person likes surprises and why.
:bulb: I also give my tests a passing percentage - how many points a person must get to become a potential hire. Usually, it's around 70% or 80%, sometimes even 100%.
As my recruitment process is still ongoing, I can't reveal any of my questions yet. However, I can briefly describe the reasoning behind each question.


Here are the skills and/or knowledge I want to check for the role.
1. Strategic thinking – I want to make sure that the candidate is aware of various SEO techniques and can evaluate each one's efficiency.
2. Keyword research – I want to determine whether the candidate understands how to identify keywords that are worth targeting.
3. Creative writing + general knowledge – I combined text and images to see how creative they can be under time pressure, and how familiar they are with mainstream events. Also, if I have trouble choosing between two candidates (who are technically equal), this task helps in showing the candidates' nature too.
4. Link building – This question attempts to understand whether the applicant also has deeper competence in SEO techniques, or just knows the basics, which is definitely not enough to fulfill this role.
5. Ranking - Same reasoning as #4.
6. SEO tools – The next two questions have several correct answers. They aim to confuse the applicant with similar, multiple-choice answers, and measure whether the candidate is tuly familiar with the area.
7. SEO terms – same reason as #6
8. Technical question – I want to check if the applicant also knows the technical side of SEO.
9. Goal-oriented thinking – With this question, I try to understand whether the applicant can manage their activities, according to business goals.
10. References – In the end, I let everyone talk about some of the projects they have done and are proud of. This sort of question gives so much valuable information about how a person thinks – what they consider to be a successful project and how they describe it.
. . .
3). Writing a Relevant Job Description
December 16, 2017
I don't believe in long job postings, because most people just scan these without reading. No matter how damn good a job description I write, it's still going to be generic and wouldn't reflect the actual work.
So I decided to put my energy elsewhere, to raise interest in the position, and let the test indicate the job requirements.
Some of my team members have admitted that during their recruitment, solving on-the-job tasks helped them decide right away if they really want to work for us.
However, I still had to write something about the offer, so I added some introductory sentences to the start screen of the test and wrote a blog post, as an alternative to regular career site.


The start screen of the test
With the start screen, I focused mostly on raising the likelihood that, if a person would find this offer through their social channels, without knowing anything about us, they would still get excited and try to take the test.
Blog post as a career page
Since Hundred5 is a young, remote company, and has no public reputation yet, it's important to talk about the company just as much as the role. So I also wrote few paragraphs about the people on our team, to give people a sense of who we are.
. . .
4). Sourcing the Best Candidates
January 19, 2018
Here at Hundred5, Teamweek and Toggl (three companies tightly under one virtual roof), we're all fully remote teams and we get many applicants for our jobs. In Toggl's last Frontend Developer role, for example, we got 1937 applicants while 2% of them got a job fit interview, and only 0.3% were hired. We're as picky as Yale – and fortunately we can afford it.
But to reach such a number of candidates, you need a plan. A plan that will help you not only let people know about your open position, but also gets them excited about applying.
Here's that game plan.
:point_right: Understand who (and from where) you are looking for
:point_right: Where to promote your job openings
:point_right: How to make the application attractive


Understand who you are looking for
We're a 100% remote team which helps us to search for people from a larger talent pool. But even in cases like that, it's always easier to work with restricted audience. Thus, I decided to target only Europe at this time, because we're still too small a team to handle a great time difference, and also deal with obstacles that may arise when recruiting from some exotic country.


Where to promote your job openings
Regardless of the industry or the position, it's always difficult to stand out from millions of job openings and engage good candidates. Most probably, my ideal candidate isn't even looking for a job at the moment and thereby hardly brows any job boards.
So instead of wasting my time and money on job lists, I decided to find more creative ways to end up in places where people are already active. This is what I did:
:one: I shared the job offer repeatedly in LinkedIn, Twitter and Facebook. Depending on the channel and the main message, I shared both the hiring article and the application test.
:two: I encourage people to apply by offering a gift for good results – anyone who passes the test threshold will receive a free t-shirt from us.
:ok_hand: So easy, but at the same time so effective!
:three: I asked my teammates to help with spreading the word. Building an awesome team is our common goal, and often times, people are super excited about helping to find their new colleague. So including them in the process is a net benefit to all.
:four: As an experiment, I also boosted the offer on LinkedIn and Facebook for €25. I aimed to reach people based on their location (Europe) and demographics (experts whose job titles include either SEO, Search Engine Optimizer or something close to that). It's that easy.
:five: I promoted our open positions on our front page. A large number of our web visitors actually meet the skills we need, so it's a great place to recruit from.
How to make the application attractive
Sending a resume and/or a cover letters as a first step to apply for a job is too high a threshold to overcome. And preparing a CV means that the candidate must have already thought of leaving the current job, but I want to engage also those who are not considering it yet.
So how to get someone, who is not thinking of changing a job, pay attention to your job offer? By making applying short and fun in places where people like to spend time – social media on their phones.
To stand out and lower the applying barrier, I always ask candidates to apply in a unique way – I don't just ask for resumes, instead, I challenge them with short gamified tests, that require up to 15 minutes of applicants' time.
This way I can give candidates a good understanding of the job requirements and also a chance to prove their abilities for the job.
As a surprise even for US, this method has proven to be so enthralling that our teams have been regularly joined by people who were not really looking for a new job – they just took a quiz and shortly after that were offered a job.
. . .
5). Sorting through the noise and finding the best candidate
February 24, 2018

Here are some stats we pulled once the testing was complete. There was a total of 240 visitors, out of whom 154 took the test. The completion percentage was 64%, with the average test time of 6:56 (the maximum amount of time was 10 minutes) and with the average score of 4.9 out of 8.
The passing grade was set at 70%, and 69 people managed to get this score and higher. Normally, there would be fewer people with a score this high. However, as we targeted SEO managers specifically through Facebook, the number of successful candidates was much higher than average.

How to narrow down the list of potential hires
69 people is still a fairly large number of candidates and we needed to narrow it down some more. When cutting down the number of candidates, there were several important factors for me.

:one: First, whether they went through the trouble of answering the open-ended text questions (3 and 10) or if they simply skipped them.

:two: Second, I wanted to make sure they knew the technical side of SEO (2 and 8) and if they are familiar with the line of work (6). To make things more interesting, I always add a tricky question (7) to the mix.
☝️In this case, there is no such thing as pro-follow links. They're called do-follow links – something an SEO manager should know.
:three: If there is no clear conclusion on who stays and who goes, I turn to open-ended text questions. This is where you can see how familiar the candidate is with current affairs in the world, how they feel about their work, what kind of vocabulary they use etc. It is a great place for candidates to show some personality.
:four: Finally, if I was really unable to make a clear decision, I took a look at the candidate's LinkedIn profile to get a better sense of who they are.
The remaining candidates were scored using a 3-star rating system.
⭐ – invite someone for a test drive
⭐⭐ – invite for a test drive and there seems to be something extra
⭐⭐⭐ – this is a person I want to work with
Using these methods, I was able to get the number of candidates from 69 down to 17.
Much better, but there's still more to go. I prepared a one-hour test in the Hundred5 app and invited the candidates – the test had no threshold.
This is a great filter as well, because it shows you who's interested enough to go the extra mile. What's more, you see if the candidates are willing to ask questions about the process and you can get a good sense if they're passionate about the position.
Out of 17 candidates, 13 took the three-hour test drive.
This is when I consulted my colleagues about the test results. In order to prevent bias, I never showed them any information regarding the candidates – just their work.
I repeated the previous test process and then picked out 5 people for an interview. Out of these five, I chose two to work for us in a paid test week.

:bulb: Win from the situation: We noticed that one of our candidates is not yet ready for a full-time SEO position, but he is a great writer. This is how I met Mile, and I'm now working with him.
. . .
Next update: 6). Running a paid test week

Follow along as I describe how I invited the best candidates to work with our team for a week - and paid them for their time.

. . .
Make better hires
Source, review and hire the best talent fast.
Hire stronger candidates faster
We give you the tools to source, engage and filter out the best candidates.
Try Hundred5 for free ›