How To Screen Applicants Fast And Objectively Using Real-World Job Tasks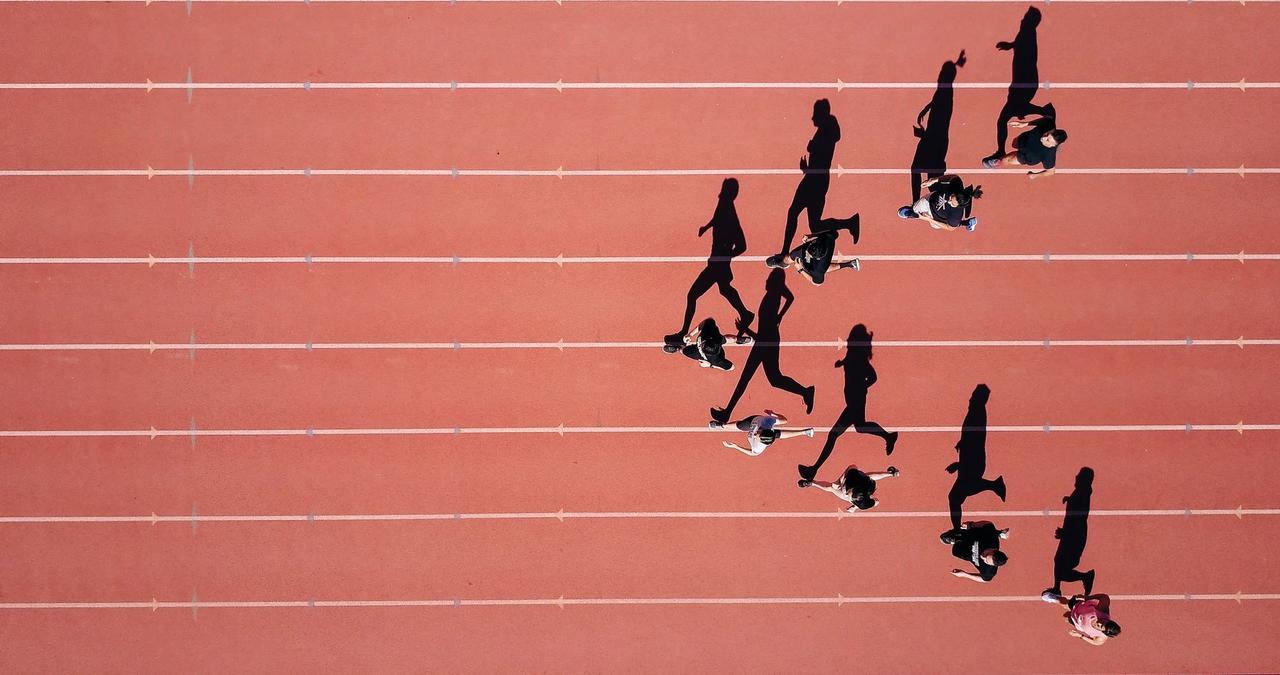 So you've built an attractive career page that shows off your brand and and is getting hits, and posted up a job role with a strong job description that has grabbed the attention of a good number of candidates. Your next step is to set up some practical bias-free job tasks to help you screen applicants and evaluate their skills objectively.
This article will explain the process of building a strong automated test with Hundred5, covering the following topics:
Why you should replace resumes with short job simulations
How to know what skills the candidates should have
How to come up with good questions that test candidates' skills
How to build a strong simulation test
Why you should replace resumes with short job simulations
The traditional first step of assessing candidates has been through CV's/resumes, but more companies are starting to switch to using simple skills tests that simulate job tasks. There are a number of reasons why pre-employment tests work better than the resume.
1. It's bias-free
One of the big problems of hiring using resumes is that it's based on the recruiter's perception of how the applicant presents themselves and it's easy for bias to creep in, with candidates who are similar to the interviewer often selected. Skills tests remove the bias from that first step, as tests are taken before applicants' personal details are known.
Read on: Why the Ivy League Poster Boy May Not Be Your Ideal Candidate
2. It's skills-based
Using pre-employment tests means that candidates are assessed on their skills for the job rather than how well they can sell themselves (or exaggerate their abilities) on a resume. This means you're more likely to end up with someone suited to the role.
3. It empowers diversity
If recruiter bias is reduced, it's likely that you will increase the diversity of your workforce. Research has shown that more diverse companies are often more successful, more adaptable and have a broader knowledge base.
4. It saves time and money
Although setting up a good short job simulation may take 1-2 hours, it is a one-time set up and is a lot cheaper and faster in the long run than resumes. This is especially important for small businesses who, unlike big corporations, can't afford a lengthy, costly hiring process with risks of hiring the wrong person.
5. It attracts more candidates
Having an easy-to-complete online automated test is more appealing than off-putting cover letters and constantly tweaking your resume.
6. It's better for remote companies
Skills-based simulations are a great way for remote companies to easily screen applicants for roles advertised to remote workers worldwide.
How to know what skills the candidates should have
Before you can begin working on your skills tests, you'll need to work out what skills are required for the role. A good technique for this is to write a list of all the skills that a good job candidate would have in order to succeed at work and then focus on the ones that are most relevant for your particular job post.
You should look at both hard skills (more technical job-specific skills) and soft skills (more transferable personable skills). So for example, a graphic designer position might require a mix of hard skills (knowledge of programs such as InDesign or Acrobat) and soft skills (communication skills, team-working skills, good time management).
A few ways that you can work out what skills to include in your pre-employment test are:
looking at the person specification or job specification for the role (either one you've drawn up or one another company has used for a similar role) and seeing the skills needed.
thinking about what soft skills are most valued within your company. What attributes are required to fit in with the company culture?
thinking about what tasks the candidate will have to perform and what skills are needed for this.
doing a bit of research into the role or speaking to others who successfully do that role to find out a bit more about their skills, personality, values, etc.
See the links below for insights into what to look for when hiring for skilled positions:
How to come up with good questions that test candidates' skills
Once you've settled on the most suitable skills to include in your simulation, you need to come up with some great questions that will test these skills. This requires careful preparation as you need to make sure you adequately test the right skill.
Avoid questions that can be Googled
You don't want to stuff your skills tests full of trivia questions, generic questions or riddles/problem teasers that can be easily Googled as essentially all you're testing is the candidate's ability to use a search engine. Stick to questions that will get them thinking rather than asking a third party.
Test for understanding rather than knowledge
You're looking for a little more depth than basic knowledge. Rather than asking 'which program is needed for...', your pre-employment test should get your candidate to demonstrate their understanding of the program and how it's used to solve problems. Most ready-made skills test tools don't allow this, which is why it's best to set up your own questions with a tailored automated test.
Test the candidate's analytical skills
One of the most important attributes needed for high-skilled roles is analytical and problem-solving skills. You can assess analytical abilities in your skills test by posing an intricate logical puzzle or getting the applicant to offer short critical analysis of an argument or theory. This will require them to show their reasoning.
Good question examples
How can you debug a program while it's being used? (programming)
Suggest three ways in which Facebook could improve its website (web design)
What's the best way to get more keywords for your website? (marketing)
Bad question examples
What does ARPU mean?
What program do you need to perform quantitative analysis in social research?
Who was the 32nd president of the United States?
How to build a strong job simulation test
You should now be ready to create your skills test with Hundred5. When building your simulation, remember to:
1. Keep it short
If you can keep it brief, you'll attract more applicants. Research has shown that around 25 percent of job applicants don't complete the application process because it's too long-winded. One of the great things about automated tests is that they can be used as a fun challenge that can be marketed to those who might not apply through conventional routes.
Good simulations will take somewhere between 10-25 minutes to finish. The shorter the better. It's better to focus on coming up with a small number of excellent questions than multiple mediocre questions that don't capture the information you want.
Good simulations will take somewhere between 10-25 minutes to finish.
2. Include open-ended questions
Open-ended questions - where there are no definitive right or wrong answers – are more difficult to assess and quantify but they allow candidates to demonstrate greater understanding and are very good for assessing soft skills and analytical skills. If possible, try to achieve a good balance of open and closed questions. Examples of good soft skills questions to ask are:
Tell me about yourself in 2 sentences (communication)
How do you go about delegating responsibilities in a team? (leadership)
What steps do you take to gain a customer's trust? (customer service)
Read on: 100 Soft Skills Questions To Help You Hire Top Talent
3. Test your test
Finally, test your pre-employment test before you go live with it to check it does what you want it to and to iron out any flaws. You can trial it yourself, get colleagues to give it a go or ask others working in your field to sample it and give feedback. This will help you understand if the timing is right, if the questions are right (not too difficult, too vague, etc.) and, most importantly, that your simulation is assessing candidates accurately.
Once you're happy with your skills test, you can start marketing it and then wait for the results to come flooding in!
Set up your own job simulation test with Hundred5 here.
Make better hires
Source, review and hire the best talent fast.
Find the perfect hire
We give you the tools to source, engage and filter out the best candidates.
Try Hundred5 for free ›