Digital Marketer — Join Our Growing Remote Team!
We're looking for a Marketing Lead with experience in B2B marketing and strong technical skills.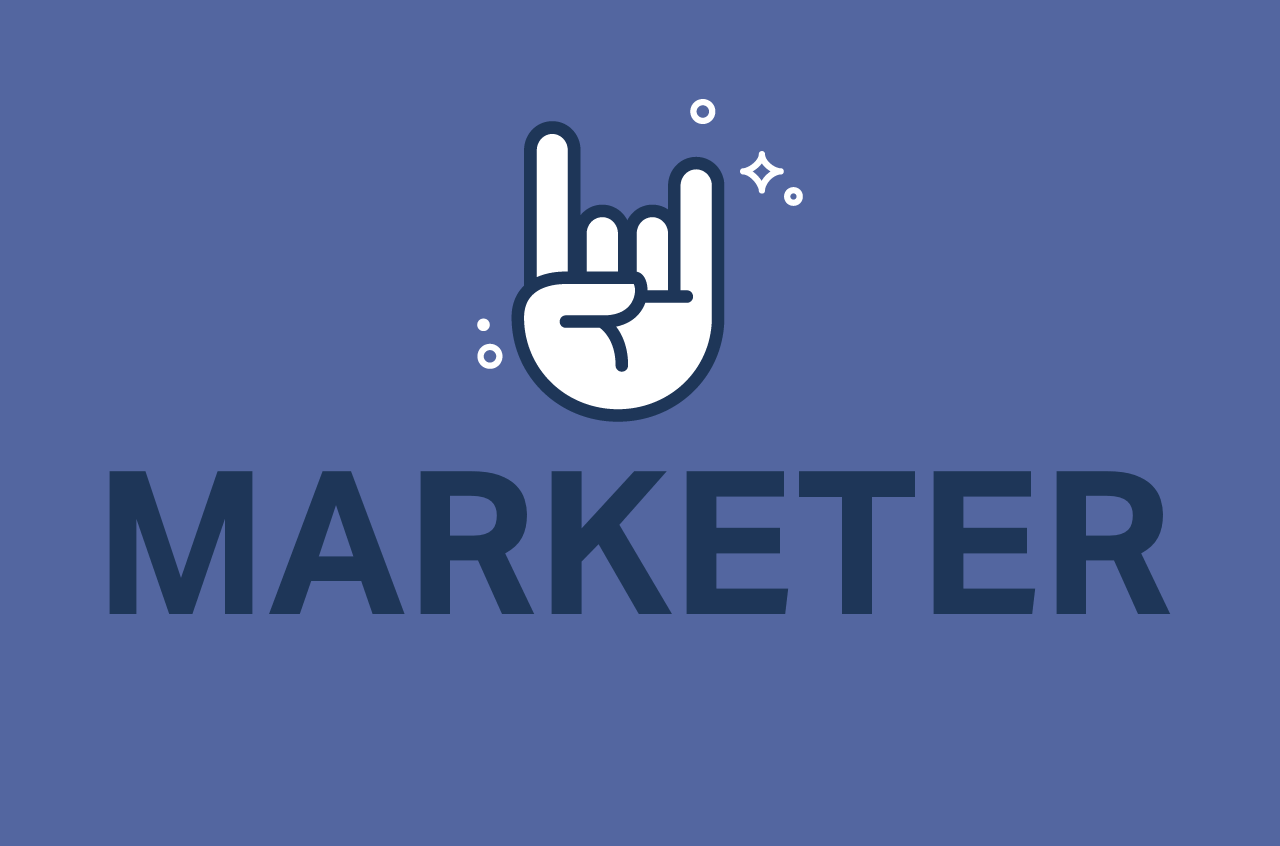 If you know how to create and execute SEO strategies, manage content marketing and paid search campaigns, and are ready to get your hands dirty — we want to meet you.

:point_right: To join the team, take this short test.

What's Hundred5
Hundred5 is a hiring tool for modern teams. No resumes, no boring application forms — and most importantly — no time wasted on unsuitable candidates.
We replace the CV with a short skills-based test that tells you more about the applicant than a resume ever would. And as candidates love Hundred5, it's a great way to engage more people and help them understand better what is required of them.
Hundred5 grew out from a fully remote company Toggl, who needed a tool to scale their hiring. It worked so incredibly well for them that the news spread and other companies wanted to use it too. So, in January 2017, Hundred5 was born.
Fast-forward a year, we're now at a point where we need to scale things up.
We're building a product
for the

future of recruiting.
The world is about to see a new movement in recruiting. Hundred5 wants to be in front of the initiative and become the go-to hiring tool for modern teams all over the world. Our vision at Hundred5 is to build the simplest and most helpful recruiting tool for brave innovators.

Marketing at Hundred5
Our target audience is made up of small innovative teams in the technology field, whose biggest challenge is adapting to the fast changes in the labor market.
We communicate with our customers as equal members of a community. So instead of talking at them, we talk with them and build value by collaboration and engagement.
Metrics are the foundation of Hundred5's marketing. We regard numbers as the most important source of feedback and learning points when figuring out our next move.



About the role
Since we're a small team, we're looking for someone with a wide set of skills, i.e. we want you to be a T-shaped marketer.
You know a lot about SEO and content marketing, but you're also able to come up with and execute lead generation campaigns, track and analyze performance data, write email and web content, and deal with other campaigns and techniques that continuously drive customer growth.
You wouldn't just be maintaining these systems — you'll have a chance to pave your own way.
Growth team's daily work includes:
:point_right: Perform keyword research that helps bring relevant traffic to our site
:point_right: Review technical SEO issues and recommend fixes

:point_right: Plan content strategy and coordinate content creation

:point_right: Develop and implement link building

:point_right: Develop and execute outreach strategies

:point_right: Manage Google Adwords campaigns

:point_right: Create and optimize landing pages

:point_right: Keep our social channels active
Your main goal will be to increase the company's visibility and ultimately grow inbound leads and signups. You'll be working closely with our Business Development Team and freelance writers in generating quality leads and turning them into signups.

About the team
Hundred5 is created by the people behind Toggl and Teamweek — all global teams scattered around 19 different time zones.
At Hundred5, there's currently 8 of us, each and every one nice and talented. We care about the product, do an excellent job and will never settle for a lazy solution.

We meet up with the whole team twice a year to discuss new ideas, build our team culture, and spend some good time with the whole team together. By the way, we just got back from our team retreat in Edinburgh. Our next team meetup will be in September in Estonia (where we have our HQ) together with the Toggl and Teamweek teams.

Perks and Benefits
You'll be part of an innovative young startup disrupting the recruitment industry. Working with us feels like the future – you can contribute from anywhere in the world and have incredible amounts of freedom.
:house_with_garden:
Work remotely:
Live and work wherever you like.
:moneybag:
Salary:
We have competitive salaries that rise twice a year when the goals are met.
:computer:
Technology:
Get a laptop you love to do your best work.
:coffee:
Work smart:
We'll cover your co-working space rent and give a budget to create your ideal home office setup.
:tent:
Time off:
28 days paid vacation.
:woman-bouncing-ball:
Health:
We'll pay for your gym or other sports club membership.
:eyeglasses:
Vision correcting aid:
Need new glasses? Not a problem.
:airplane:
Retreats:
2 team trips to a new country every year.
:books:
Free books:
Get all the e-books you like anytime, no questions asked.


How to join the team
We strongly believe that CVs don't say much about the candidates. That's why we've decided to skip this step completely. Instead, we want to give you a chance to demonstrate your skills and knowledge, and learn a bit more about you. And of course, we're using our own tool — Hundred5 — for that.
:point_right: To apply, take this short test.
You'll have 20 minutes to answer 12 questions.
Good luck!
Make better hires
Source, review and hire the best talent fast.
Hire stronger candidates faster
We give you the tools to source, engage and filter out the best candidates.
Try Hundred5 for free ›