Hi, Business Developer
I'm Triin – the Biz Dev lead at Hundred5 and I'm looking for someone to help our product take on the US market.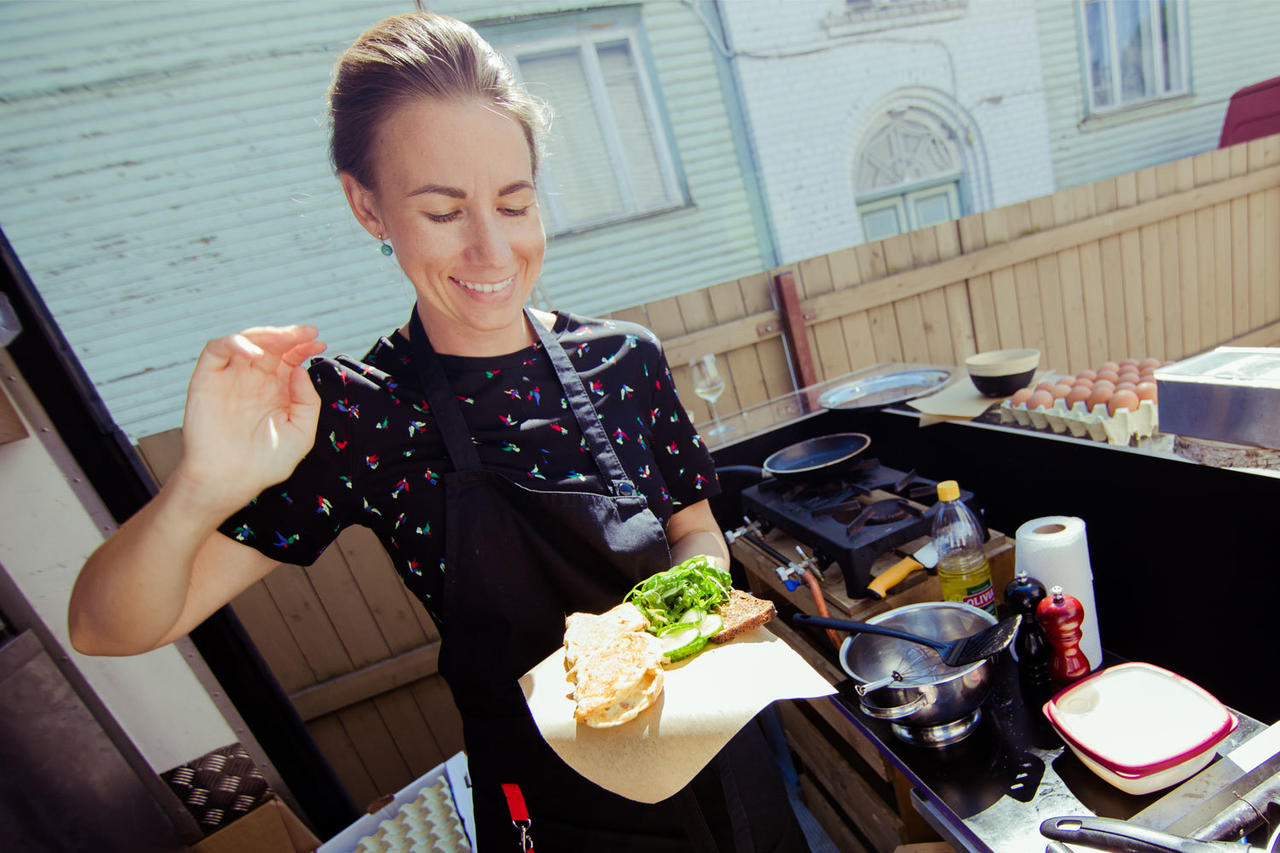 Someone who will be the ambassador of Hundred5 in the United States. Someone who is smarter than us when it comes to best practices in the local market. Someone who knows how to establish the ideal customer profile, scale the inbound marketing and onboard new customers.

But as we are just getting started, you shouldn't be afraid of getting out there, prospecting and finding new business on your own as well.
In return, you'll get to travel, enjoy the perks of our remote team, and have all the freedom you need.

All you need to do to apply is to take this 15 minute test.

What's Hundred5?
Hundred5 is a new way to hire. We replace the CV with a short skills-based test that tells you more about the person applying than a CV ever would. We see it as a great way to engage more candidates but make sure you spend time on the right ones.
Hundred5 grew out from a fully remote company Toggl, who needed a tool to scale their hiring. It worked so incredibly well and the news spread, so others started asking if they could use it too.
So as of 2017, Hundred5 became an independent company. :tada: :tada:
Today, many of our customers are remote companies or distributed teams who need a tool that allows them to target a wide audience, reach passive candidates and make sure they don't end up with 500+ CVs to screen through for a single opening (yes, these are the actual numbers of applicants that our clients get).

Because a short and challenging test works so well in reaching passive candidates, a lot of companies who are in search of developers or other tech roles have switched to this method as well. Because it works.

Business development at Hundred5
Historically, business development or sales has not been a department in Toggl or its sister companies. But with Hundred5, we decided to give it a go and we are already seeing results. So, we're growing our team.
In the long run, we aim to focus on inbound marketing to generate growth (in fact, most of our inbound leads come from the US already) but as we are taking on the US market, we need someone who will help us figure out the product-market fit, drive (a lot of) new business and help onboard our US-based customers.

To be the perfect fit, you need to:
Be able to work US time zones. Location is not important, as we are a remote team. However, we haven't hacked time-zones, yet :)

Have a network & knowledge of US tech companies. So far we have seen Hunderd5 work best for tech start-up and scale-up companies, ideally teams up to 50 people hiring remotely, or for several locations where team leads are hands-on when it comes to hiring.

Be independent and take charge. You'll be responsible for achieving your goals and developing a plan to reach them. Micromanaging is not something we want to do, ever.

Organized. Being well organized and making sure you use your time efficiently is one of the keys to scale the results and make sure you succeed in this role.

Brave and creative. We are aiming to replace the CV. It's been around for decades. We shouldn't be afraid to test new solutions, make mistakes and learn from them.

Be ready to talk to people. A lot.

But at the same time, listen and learn. We want to understand the key problems our US customers have and how Hundred5 can best help them. Nothing is set in stone at this point.

About us
Hundred5 is created by the people behind Toggl and Teamweek — all global teams scattered around 19 different time zones.
We believe that great people can make great stuff anywhere and working from a coffee shop or home office is a growing trend — even in Estonia, where our shared HQ is located.

There's a total of 9 of us at Hundred5 right now, each and every one nice and talented. We care about the product, do an excellent job and will never settle for a lazy solution.
We meet up every few months with the whole team and once a year with Toggl and Teamweek people too. In fact, we just came back from a week in Edinburgh and in September, the whole team is coming to Estonia. And so will you.

To get to know us better, you can watch this video.

How to join the team
If you like what you just read and feel challenged, we'd love to hear from you. And of course, we use Hundred5 for that.
To apply, take this 15 minute test. We're not fans of resumé. Instead, we believe in people's skills and ability to get things done. So go ahead and take the test.
Make better hires
Source, review and hire the best talent fast.
Hire stronger candidates faster
We give you the tools to source, engage and filter out the best candidates.
Try Hundred5 for free ›